---
Temple Emanu-El's Torah commentaries are prepared by members of our clergy, senior staff, Religious School faculty and Saturday morning Torah Study group. Blog comments are moderated. Please note that we reserve the right to delete comments that are deemed inappropriate, use offensive language, promote personal attacks or are self-serving (promote goods and services). At the same time, we hope that this blog will promote thoughtful dialogue and continued learning. If you are a temple member interested in joining our team of writers, contact Prince Davis.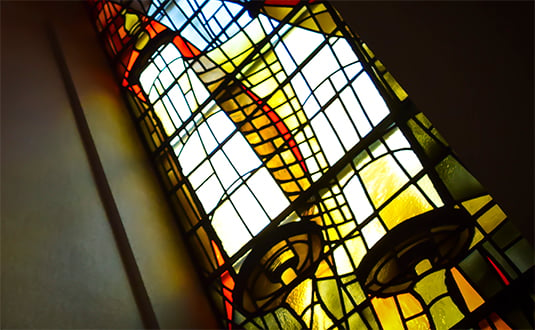 Vayigash: Fathers and Sons
By Bettijane Eisenpreis
As Parashat Va-Yiggash opens, Judah pleads for Benjamin, telling Joseph, whom he does not recognize, that Benjamin is innocent and it would kill his old father if Benjamin did not return. His plea is eloquent, and Joseph finally breaks down and reveals himself. "I am Joseph," he says. "Is my father still well?" The Bible says that his brothers couldn't answer him because they were "dumbfounded."
Read More…
Post a comment/View comments »
(0 comments)
Toledot
By Bettijane Eisenpreis
For the next few weeks, Jews everywhere will be studying the story of Jacob, his trials, travels and eventual triumph. But first, let us look at the Hebrew title of the portion, Toledot, because it occurs frequently in the Bible. The sages said of the Torah, "Turn it, and turn it again, for everything is in it." So what does "toledot" mean?
Read More…
Post a comment/View comments »
(0 comments)
Nitzavim (09/08/18) - Vayeilech (09/15/18)
By Bettijane Eisenpreis
Sitting on the bookshelf in my den is a tired-looking old white Bible. The front cover is falling off, but in the lower right-hand corner the name "Elizabeth Jane Long" is still clearly visible.
Read More…
Post a comment/View comments »
(0 comments)
Parashat B'haalot'cha (June 2, 2018)
By Bettijane Eisenpreis
Wow! I always knew the Levites were special
, but I was not aware how special they were. In this portion from Leviticus, we learn that God took them for Himself instead of every first-born male from the whole community of the Israelites and assigned them to assist the Kohanim, Aaron and his sons, in the service of the Temple.
Continue reading Bettijane's commentary >>
Post a comment/View comments »
(0 comments)
Parashat Sh'mini (April 7, 2018)
By Bettijane Eisenpreis
THIS PASSAGE IS NOT ONLY PUZZLING to modern eyes, but it was to past generations as well. Obviously, Nadab and Abihu did something wrong. But what exactly? The fire that they offered was "alien" (some translations say "strange"). It differed from other fire principally in that "He had not enjoined (it) upon them." In other words, they didn't have God's permission.
Continue reading Bettijane's commentary »
Post a comment/View comments »
(0 comments)