---
Men's Club Book Group

"The Hare With Amber Eyes: A Hidden Inheritance" by Edmund de Waal

One East 65th Street
Open to all Temple members
This event has passed
N THIS FAMILY HISTORY, [author Edmund] de Waal, a potter and curator of ceramics at the Victoria and Albert Museum, describes the experiences of his family, the Ephrussis, during the turmoil of the 20th century. Grain merchants in Odessa, various family members migrated to Vienna and Paris, becoming successful bankers. Secular Jews, they sought assimilation in a period of virulent anti-Semitism.
In Paris, Charles Ephrussi purchased a large collection of Japanese netsuke, tiny hand-carved figures including a hare with amber eyes. The collection passed to Viktor Ephrussi in Vienna and became the family's greatest legacy. Loyal citizens of the Austro-Hungarian Empire, the Vienna Ephrussis were devastated by the outcome of WWI and were later driven from their home by the imposition of Nazi rule over Austria. After WWII, they discovered that their maid, Anna, had preserved the netsuke collection, which Ignace Ephrussi inherited, and he settled in postwar Japan.
Today, the netsuke reside with de Waal (descended from the family's Vienna branch) and serve as the embodiment of his family history. A somewhat rambling narrative with special appeal to art historians, this account is nonetheless rich in drama and valuable anecdote.
(Source: Publishers Weekly)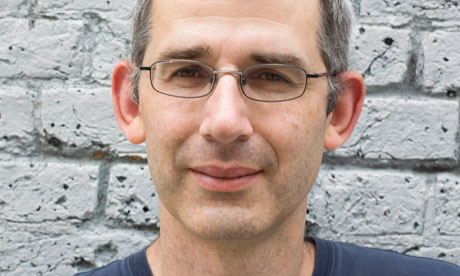 EDMUND de WAAL describes himself as a "potter who writes." His porcelain has been displayed in many museum collections around the world, and he recently has made a huge installation for the dome of the Victoria and Albert Museum in London. Edmund was apprenticed as a potter, studied in Japan and read English literature at Cambridge University. The Hare with Amber Eyes, a journey through the history of his family in objects, is his most personal book.
RESOURCES:
---
Open to all members of the Temple, our discussion will be held in the Marvin and Elisabeth Cassell Community House (One East 65th Street). Questions? Contact the Men's Club.
Back to Calendar