---
Men's Club Book Group

"Great House" by Nicole Krauss

One East 65th Street
Open to all Temple members
This event has passed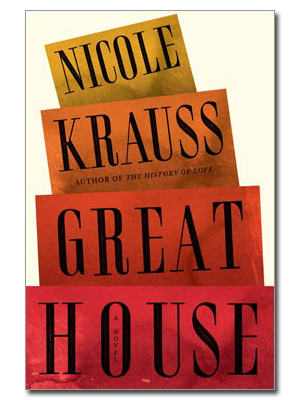 OR 25 YEARS, a reclusive American novelist has been writing at the desk she inherited from a young Chilean poet who disappeared at the hands of Pinochet's secret police; one day, a girl claiming to be the poet's daughter arrives to take it away, sending the writer's life reeling. Across the ocean, in the leafy suburbs of London, a man caring for his dying wife discovers, among her papers, a lock of hair that unravels a terrible secret. In Jerusalem, an antiques dealer slowly reassembles his father's study, plundered by the Nazis in Budapest in 1944.
Connecting these stories is a desk of many drawers that exerts a power over those who possess it or have given it away. As the narrators of
Great House
make their confessions, the desk takes on more and more meaning, and comes finally to stand for all that has been taken from them, and all that binds them to what has disappeared.
Great House
is a story haunted by questions: What do we pass on to our children, and how do they absorb our dreams and losses? How do we respond to disappearance, destruction and change?
(Source: Author's website)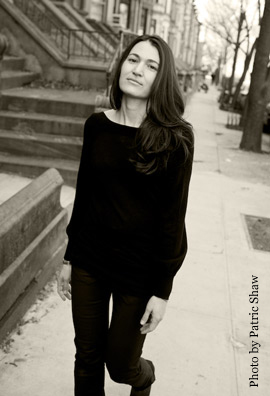 NICOLE KRAUSS
is the author of the international bestseller
The History of Love
, which was published by W.W. Norton in 2005. It won the William Saroyan International Prize for Writing and France's Prix du Meilleur Livre Ėtranger; it also was named #1 book of the year by Amazon.com and was short-listed for the Orange, Médicis and Femina prizes. Her first novel,
Man Walks Into a Room
, was a finalist for the
Los Angeles Times
Book Award for First Fiction. In 2007, she was selected as one of Granta's Best Young American Novelists, and in 2010
The New Yorker
named her one of the 20 best writers under 40. Her fiction has been published in
The New Yorker
,
Harper's
,
Esquire
and
Best American Short Stories
, and her books have been translated into more than 35 languages. She recently completed a Cullman Fellowship at the New York Public Library. She lives in Brooklyn.
Link to Nicole Krauss' website for interviews, excerpts and more. »
---
Open to all members of the Temple, our discussion will be held in the Marvin and Elisabeth Cassell Community House (One East 65th Street). Questions? Contact the Men's Club.
Back to Calendar