---
RESCHEDULED! Men's Club Book Group

The Nine: Inside the Secret World of the Supreme Court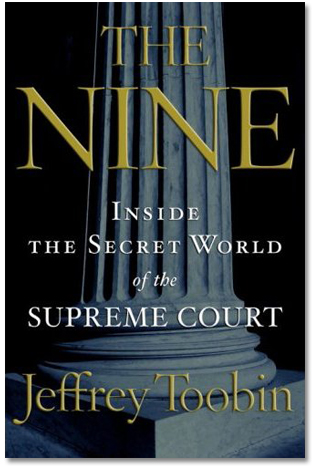 ur March session will focus on The Nine: Inside the Secret World of the Supreme Court, written by Jeffrey Toobin (published by Doubleday). Mr. Toobin takes readers into the chambers of the most important — and secret — legal body in our country, the Supreme Court, and reveals the complex dynamic among the nine people who decide the law of the land.

Based on exclusive
interviews with justices themselves, The Nine tells the story of the Court through personalities — from Anthony Kennedy's overwhelming sense of self-importance to Clarence Thomas' well-tended grievances against his critics to David Souter's odd 19th century lifestyle. There is also, for the first time, the full behind-the- scenes story of Bush v. Gore — and Sandra Day O'Connor's fateful breach with George W. Bush, the president she helped place in office.




RESOURCES:



JEFFREY TOOBIN is a staff writer at The New Yorker
and the senior legal analyst for CNN. Before joining
The New Yorker in 1993, Mr. Toobin served as an assistant
U.S. attorney in Brooklyn. He also served as an associate counsel in the Office of Independent Counsel Lawrence E. Walsh, an experience that provided the basis for his first book, Opening Arguments: A Young Lawyer's First Case: United States v. Oliver North.

Mr. Toobin received his bachelor's degree from Harvard College in 1982, and, in 1986, graduated magna cum laude from Harvard Law School, where he was an editor of the Harvard Law Review. He lives in Manhattan.
Back to Calendar