---
It's too late to schedule an alert for that event.


Tikkun Olam: Stitch'n Time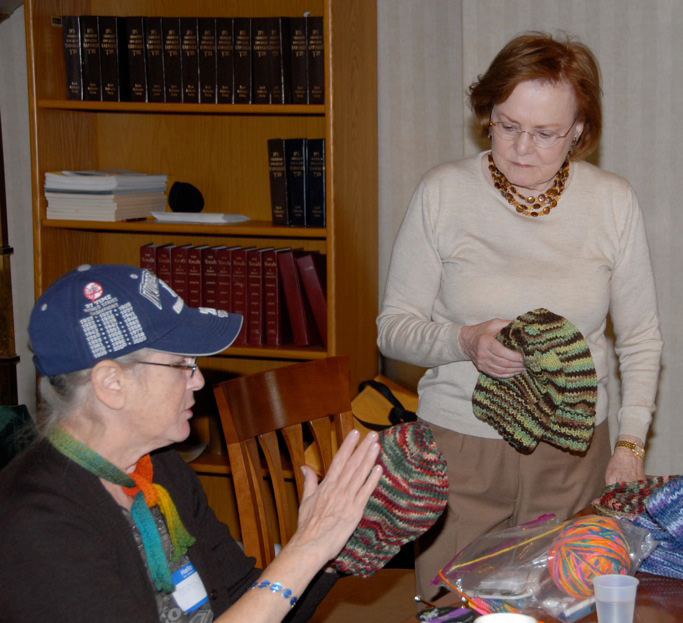 he Stitch'n Time knitting group, organized as part of our
tikkun olam
activities, meets monthly to work on projects that are donated to several organizations and programs, including Beth Israel Hospital, the Jewish Board of Family and Children's Services and Temple Emanu-El's Sunday Lunch Program. Our volunteers currently are knitting (or crocheting) rectangles for comfort blankets, baby items for low-income mothers, and hats, scarves and gloves for the homeless.
PLEASE NOTE: Summer sessions meet until 1 PM.
Light refreshments are served.
We have a professional instructor to assist us. So, prior knitting experience is not required. Yarn and patterns are provided, but
you must bring your own needles (#8).
People of all ages are welcome to join us. However, participation is limited to members of the congregation. If you are unable to join us at the Temple, we can arrange for you to be part of the Stitch'n Time team at home.
Questions? Contact our
Tikkun Olam Committee
.
Back to Calendar