---
Israel and Peoplehood in Reform Jewish Thought

The complex relationship
between Israel and world Jewry has engaged Reform Jewish leaders over the past 150 years. Is North America the New Zion and Judaism a religion? Can American Jews embrace the possibilities of a Jewish democratic state without succumbing to the dangers and tensions of dual loyalty? We will engage with the radical shifts of Reform Jewish Zionist thought from Abraham Geiger to David Ellenson.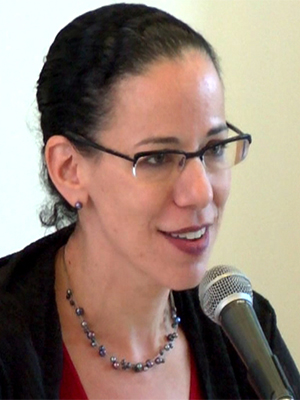 ---
Rabbi Rachel Sabath Beit-Halachmi, Ph.D., delivers this lecture as part of our 2013-2014 educational programming, "Who Are We?
Reform Judaism and Temple Emanu-El:
Our Heritage, Our Future."

LEARN MORE »
---
RABBI RACHEL SABATH BEIT-HALACHMI is national director of recruitment and admissions and President's Scholar at Hebrew Union College–Jewish Institute of Religion. Dr. Sabath also is a senior fellow at the Shalom Hartman Institute and has taught for more than a decade at HUC-JIR in Jerusalem.
Back to Calendar