---
Young Families: Thanksgiving Cookie Bake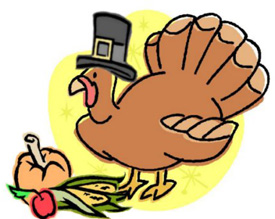 oung Families, get in the Thanksgiving spirit! Join us as we bake cookies that will be served at the Temple's community Thanksgiving dinner, organized by the Tikkun Olam Committee. We will meet in Blumenthal Hall; enter at 10 East 66th Street.
RSVP to Young Families.
Families also are encouraged to assist at the dinner, which will be held on
Wednesday, November 23
at the Temple. We will be serving senior citizens, cancer patients, and women and children from NYC domestic-violence and homeless shelters. Help is needed for setup, kitchen duty, serving dinner and cleanup. Shifts are from 1:30 PM to 3:30 PM or 3:30 PM to 6:15 PM.
Dinner will be followed by a talent show featuring Temple members. Volunteers are needed to perform (sing, play musical instruments). Children with "parent partners" and teens are welcome to participate.
Dinner volunteers must register with the
Tikkun Olam Committee
.
Please use "Thanksgiving Dinner" as the message subject.
Back to Calendar