---
It's too late to schedule an alert for that event.


Club 65: The Dybbuk

With Dr. Mark Weisstuch

One East 65th Street
For temple seniors age 65 and over
This event has passed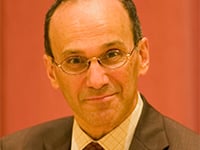 In March, Club 65 welcomes
Dr. Mark Weisstuch,
who will lead us
in an outstanding analysis of the 100-year-old play
The Dybbuk: Between Two Worlds, A Drama of the Soul.
An expressionistic drama in four acts by S. Ansky,
The Dybbuk
was performed in 1920 in Yiddish as
Der Dibek
and published the following year. Originally titled
Tsvishn Tsvey Veltn
("Between Two Worlds"), the play was based on the mystical concept from Chasidic Jewish folklore of the dybbuk, a disembodied human spirit that, because of former sins, wanders restlessly until it finds a haven in the body of a living person.
Participation in Club 65 is open to all temple members (men and women) age 65 and over; attendance is free of charge. If you would like more information, please call
(212) 744-1400
.
Back to Calendar