---
It's too late to schedule an alert for that event.


Annual Gathering of Remembrance (5778)


Fifth Avenue Sanctuary
Tickets are required for entrance.
This event has passed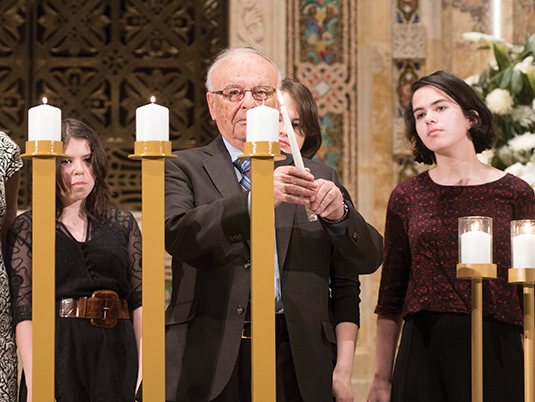 Photo: Melanie Einzig
Zachor. Gedenk. Remember.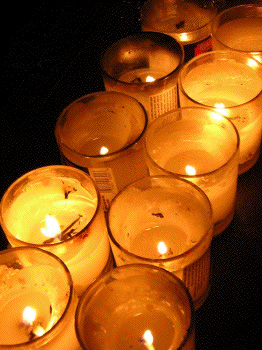 Every year, Jews mark the anniversary of the death of loved ones, fulfilling a sacred obligation. For most of the 6 million who were murdered during the Holocaust, no one knows when that anniversary falls. To mourn them and to commemorate the loss of all who perished, a special day has been set aside —
Yom HaShoah
— a day when the entire community gathers to remember and reflect.
At the
Annual Gathering of Remembrance
, Holocaust survivors and their families, elected officials and other members of the community join in a memorial service that fulfills the sacred Jewish obligation to remember. Survivors participate with their children and grandchildren in a moving and symbolic candle-lighting ceremony that physically demonstrates the importance and power of passing memories from one generation to the next.
Honor the memory of those who perished at the hands of evil.
Pay tribute to those who survived to make a better world for us all.
To obtain tickets, temple members only should call Mark Heutlinger
at (212) 507-9511. All others should contact the Museum of Jewish Heritage
at (646) 437-4227, between 10 AM and 3 PM, Monday through Friday,
or by email to

[email protected]

.
Back to Calendar