---
Jonah: The Prophet Who Runs Away From God

With Dr. Mark Weisstuch

One East 65th Street
For temple seniors age 65 and over
This event has passed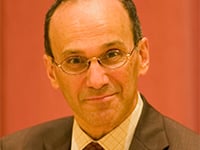 Club 65 welcomes Dr. Mark Weisstuch
as its first speaker of the year.
The concise Book of Jonah, puzzling and at times humorous, is the prescribed reading for the afternoon of Yom Kippur. What is the significance of this story about a stubborn prophet who refuses to deliver God's message to the people of Nineveh? Why does he resist? What does the story tell us about justice and mercy, repentance and atonement?
Participation in Club 65 is open to all temple members (men and women) age 65 and over; attendance is free of charge. If you would like more information, please call
(212) 744-1400
.
Back to Calendar