---
It's too late to schedule an alert for that event.


DOROT Package Delivery for Rosh Hashanah

A TIkkun Olam volunteer opportunity

171 West 85th Street or 112 East 75th Street
Open to all temple members
This event has passed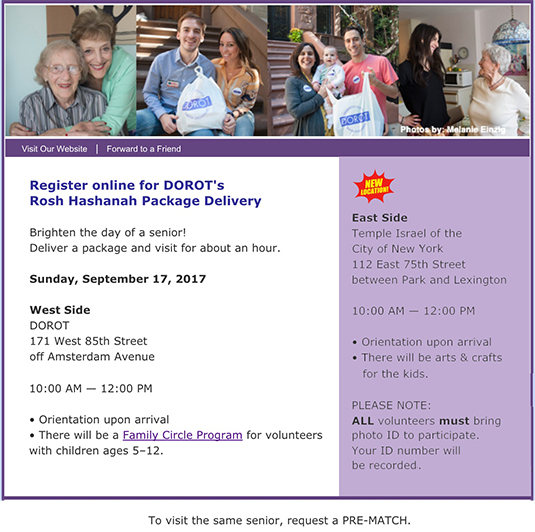 What Is Package Delivery?
Adult Individual Registration
Family Registration
(For adults visiting with children under 18 years old.)
Online registration will close on Friday, September 8.
Back to Calendar