---
The State of Anti-Semitism in Germany Today

Sponsored by the Men's Club

One East 65th Street
$30 for Men's Club/Women's Auxiliary members
This event has passed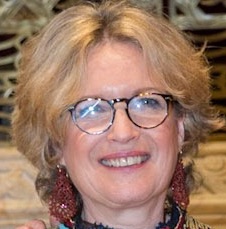 Special guest Debbie Elbin
will show footage from and discuss her documentary
[STOL*PERN] = to TRIP; to STUMBLE; to FLOUNDER,
about anti-Semitism in Germany today. Born to parents originally from Berlin, Elbin grew up in post-war Holland, where she says, "My hatred of all things German became even further ingrained in me." Over time, she wondered if her hatred was so deep rooted that it couldn't possibly be reversed and also if the German hatred of all things Jewish was just as ingrained.
This event has been organized by the
Men's Club. Charge is $30 for Men's Club
and Women's Auxiliary members, $35 for
all other temple members and guests.
Brunch will be served.
Complete our secure
QUESTIONS?
Contact the
Men's Club
.
Back to Calendar