---
From Orthodoxy to Reform Judaism: A Rabbi's Journey

A Club 65 Program

One East 65th Street
For temple seniors age 65 and over
This event has passed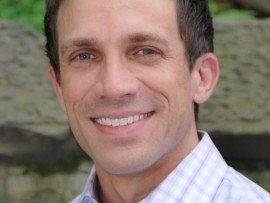 Club 65 welcomes
Rabbi Ben Spratt
as its November speaker.
Rabbi Spratt was ordained in 2008 at the Jewish Theological Seminary of the Conservative Movement but now serves as the associate rabbi of Congregation Rodeph Sholom in Manhattan (a Reform synagogue) and is the rabbi-in-residence of Rodeph Sholom School. In 2009, Rabbi Spratt helped found Shireinu, an inclusion initiative for Jewish families with special needs, which now serves as a model for synagogues and churches around the country. In 2014, in partnership with Rabbi Josh Stanton of Congregation B'nai Jeshurun, Rabbi Spratt co-founded Tribe, a joint initiative to engage Jewish Millennials through grassroots leadership and a community of empowerment. And, in 2015, he partnered with Cantor Shayna De Lowe to reimagine the future of a large legacy congregation and planted the seeds of Minyan, a small-group approach to Jewish community intended to make each person feel needed and necessary.
Join us as Rabbi Spratt discusses his spiritual travels through the worlds of Orthodoxy, Reconstructionism and Reform Judaism.
Participation in Club 65 is open to all temple members (men and women) age 65 and over; attendance is free of charge. If you would like more information, please call
(212) 744-1400
.
Back to Calendar