---
It's too late to schedule an alert for that event.


Men's Club Book Group

"Billy Bathgate" by E.L. Doctorow

One East 65th Street
Open to all temple members
This event has passed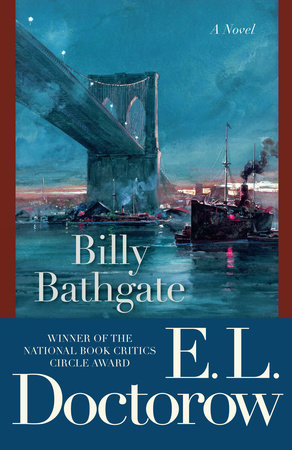 To open this book
is to enter the perilous, thrilling world of Billy Bathgate, the brazen boy who is accepted into the inner circle of the notorious Dutch Schultz gang. Like an urban Tom Sawyer, Billy takes us along on his fateful adventures as he becomes good-luck charm, apprentice, and finally protégé to one of the great murdering gangsters of the Depression-era underworld in New York City. The luminous transformation of fact into fiction that is E.L. Doctorow's trademark comes to triumphant fruition in
Billy Bathgate
, a peerless coming-of-age tale and one of Doctorow's boldest and most beloved bestsellers.
(Source: Publisher's website)
E.L. DOCTOROW
is the author of
Andrew's Brain, Homer & Langley, The March, Ragtime, The Book of Daniel, City of God, Welcome to Hard Times, Loon Lake, World's Fair, The Waterworks
and
All the Time in the World
. Among his honors are the National Book Award, three National Book Critics Circle awards, two PEN/Faulkner awards, and the presidentially conferred National Humanities Medal. In 2009 he was shortlisted for the Man Booker International Prize, honoring a writer's lifetime achievement in fiction, and in 2012 he was inducted into the New York State Writers Hall of Fame and won the PEN/Saul Bellow Award for Achievement in American Fiction, which is given to an author whose "scale of achievement over a sustained career [places] him in the highest rank of American literature." In 2013 he received the Gold Medal for Fiction from the American Academy of Arts and Letters and the Medal for Distinguished Contribution to American Letters from the National Book Foundation. He died in 2015.
---
Open to all members of the temple, our discussion will be held in the Marvin and Elisabeth Cassell Community House (One East 65th Street).
QUESTIONS?
Contact the
Men's Club
.
Back to Calendar