---
It's too late to schedule an alert for that event.


All in the Family: The Class

Presented by the Temple Emanu-El Streicker Center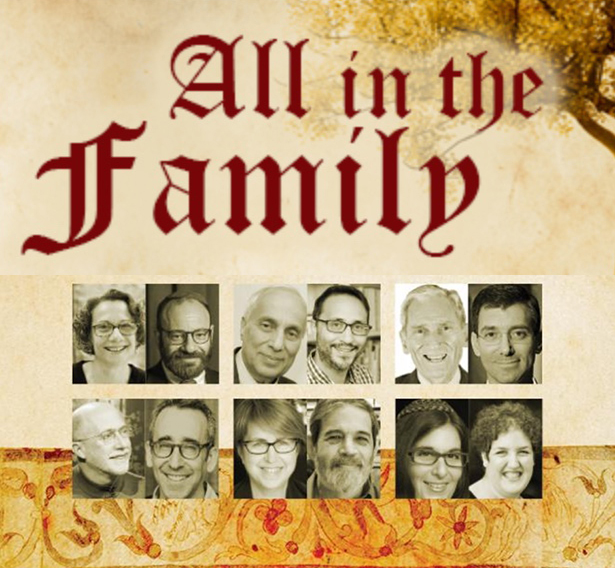 Six pairs of related rabbis
— from a father and son-in-law to a wife and wife, spanning the denominational spectrum — will team-teach a Bible story that touches not only on their own relationships but on human relations at large. Attend the entire series or an individual class.
FEBRUARY 20 | HEALING THE AKEDA
Father and Son-in-law: Rabbi Lawrence Kushner and Rabbi Michael Lezak
FEBRUARY 27 | RUTH AND BOAZ
Wife and Husband: Rabbi Joy Levitt and Rabbi Michael Strassfeld
MARCH 6 | MOSES' MOMS
Wives: Rabbi Denise Eger and Rabbi Eleanor Steinman
MARCH 13 | JACOB AND HIS WIVES
Wife and Husband: Rabbi Amy Kalmanofsky and Rabbi Jeremy Kalmanofsky
MARCH 20 | KING DAVID AND AVSHALOM
Father and Son: Rabbi Avi Weiss and Rabbi Dov Weiss
MARCH 27 | ABRAHAM AND ISAAC
Father and Son: Rabbi Jerome K. Davidson and Rabbi Joshua M. Davidson
---
212.507.9580
|
EmanuelStreickerNYC.org
Back to Calendar