---
It's too late to schedule an alert for that event.


An Evening With Secretary of State Madeleine Albright and Vice President Dick Cheney


1 East 65th Street
$125 General Admission/$99 for Temple Members
This event has passed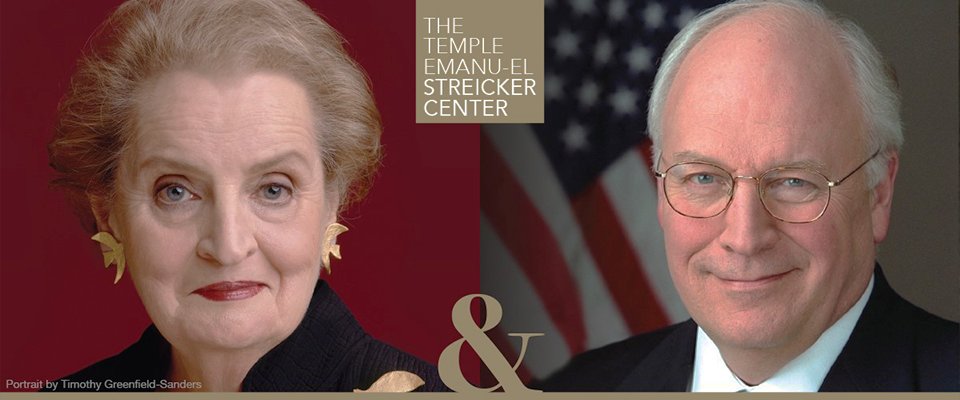 We are honored to welcome these two luminaries of American politics and diplomacy in their first-ever joint appearance. They will share their thoughts on foreign policy, Israel and the state of our nation in a conversation moderated by Russell Goldsmith.
Click here to register for this event >>
Back to Calendar