---
Men's Club Book Group

Jacob's Gift: A Journey Into the Heart of Belonging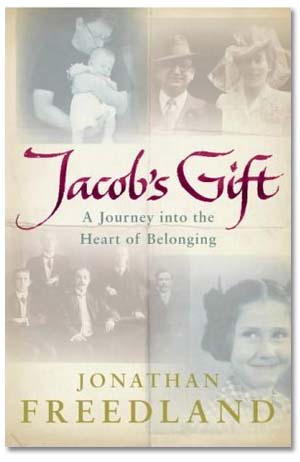 n
Jacob's Gift: A Journey Into the Heart of Belonging
, author Jonathan Freedland looks on as his 8-day-old son is about to be circumcised and admitted into the "Covenant of Abraham." So begins a search for the meaning of his son's inheritance and an epic journey into the nature of this, the world's oldest civilization.
What has Freedland done by enlisting his son into the Jewish people? What gift or burden has he given him? Freedland digs deep into his own family's past, telling the story of three remarkable people, each of whom came up with radically different answers to a quintessentially modern dilemma: how to live as a minority in the modern world. Rich in both human drama and reflection,
Jacob's Gift
is the story of this quest and a delightful meditation on belonging.
RESOURCES:

JONATHAN FREEDLAND is a British journalist, who writes a weekly column for
The Guardian
and a monthly piece for the
Jewish Chronicle
. Freedland previously has written for
The Daily Mirror
, and as of September 2005, he writes each Thursday for the
London Evening Standard
. Freedland has published five books: two works of nonfiction and three thrillers under the pseudonymn Sam Bourne.
Back to Calendar