---
The Blessings of the Bread, Part 1: Challah Baking

A PreK - 2nd Grade Family Program

10 East 66th Street
There is no charge for this event
This event has passed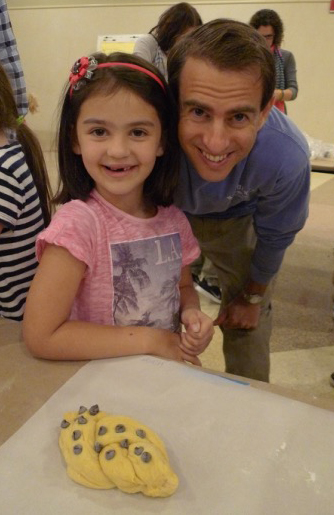 During our family challah baking workshop, we will experience the rituals of Shabbat and bake challah together. The simple act of baking bread reminds us to be grateful for the food we eat and the hands that bring it to us.
We also will hold our Parent-Teacher Curriculum meetings as part of the program on these days. We hope you will be able to join Jackie Schreiber and Saul Kaiserman to explore how timeless values are embedded into the rhythm of Jewish life and to get to know the teachers and other families in your grade. Students whose parents are unable to attend still will be able to fully participate together with their classmates.
Parent-Teacher Curriculum Meetings for grades PreK-5 are a part of their child's grade's Family Program.


Session repeats on Monday, October 15 at 4:00 PM.
Back to Calendar