---
Men's Club Book Group

"A Double Thread" by John Gross

One East 65th Street
Open to all Temple members
This event has passed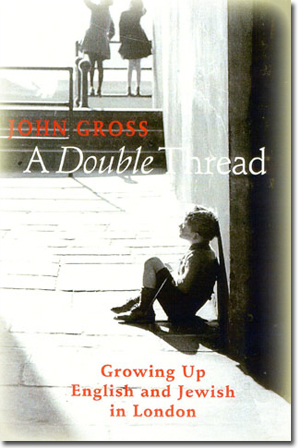 "Intelligent, humane, highly civilized...the voice we hear not only holds our attention but also wins our affection and respect."
— Los Angeles Times
"Incisive.... Mr. Gross's voice — demure, measured, if at times overly cautious — is strikingly unique and unusually trustworthy."
— Wall Street Journal
"A delightful memoir of life to the age of 18 in London before, during and after World War II."
— The New York Times
his evocative picture of a lost London and a vanished culture is also the story of a bookish boy discovering his own path.
John Gross
is the son of a Jewish doctor who practiced in the East End of London from the 1920s to World War II and beyond. His parents were the children of immigrants, steeped in Eastern European customs, yet outside the home he grew up in a very English world of comics and corner shops, sandbags and bomb sites, battered school desks and addictive, dusty cinemas. Mr. Gross looks back on his childhood with humor and insight, tracing this double inheritance. Religion underpins family life: the richness of the Yiddish language, stories, jokes and music-hall humor, the rituals and mysteries of the synagogue, are set against the life of the streets, where boxers and gangsters are heroes and patients turn up on the doorstep at all hours. And in the background, behind the wit and the color, lie the shadows of anti-Semitism and the Holocaust.
(Source: Publisher's website)
---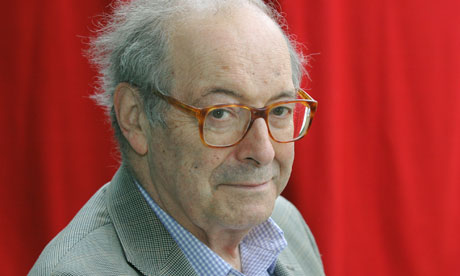 JOHN GROSS (1935-2011) was a theater critic of the Sunday Telegraph (London) and former editor of the Times Literary Supplement (London). For a number of years he was also a staff writer for The New York Times in New York. His other books include the classic study The Rise and Fall of the Man of Letters and the widely acclaimed Shylock: Four Hundred Years in the Life of a Legend.
---

Open to all members of the Temple, our discussion will be held in the Marvin and Elisabeth Cassell Community House (One East 65th Street). Questions? Contact the Men's Club.

Back to Calendar