---

May 15, 2018
Dear Friends,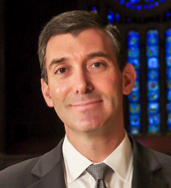 On the news this morning a split screen displayed the tragedy along the Gaza border in one frame, and scenes from yesterday's opening of America's new embassy in Israel's rightful capital in the other. The contrast between the two panels could not have been starker. Hamas bears responsibility for incitement of the violent protests that left so many dead and wounded. Israel must defend its borders. Yet the images of the dead and the wounded, particularly when juxtaposed to the celebration in Jerusalem, will now be manipulated in the court of world opinion to condemn Israel's leadership as at best tone-deaf and insensitive to the suffering of the Palestinian people, and at worst responsible for that suffering. History has proven time and again that the conflict's complexity belies simple solution, but this we know: peace requires coexistence, and coexistence requires both peoples - Israelis and Palestinians - opening their ears to the other's narrative. Only then will we be able to say:
Baruch Atah Adonai hapores sukat shalom aleinu v'al kol ha'amim v'al Yerushalayim
. Blessed are You Adonai, who spreads a tabernacle of peace over us, over all peoples, and over Jerusalem.
With prayers for peace,
Rabbi Joshua M. Davidson
• • •
Here please find a link to Reform Movement
President Rabbi Rick Jacobs' statement:
https://urj.org/blog/2018/05/14/urj-president-rabbi-rick-jacobs-deaths-and-violence-gaza