---
The Temple Emanu-El Bulletin is published from September
through July by Congregation Emanu-El of the City of New York.
January/February Bulletin Features:
• Welcome to the New Cheder
• Shabbat Shira
• Nomination for Our Next Temple President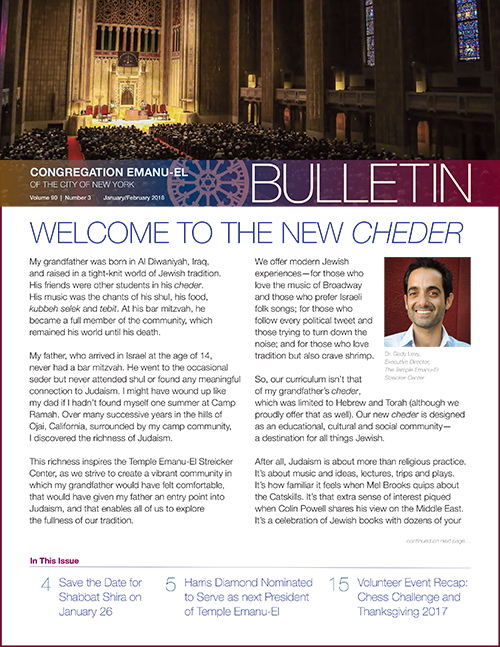 Download the current issue »
View past issues »
Subscribe to the Bulletin RSS Feed »
If you currently receive the printed version of our Bulletin and prefer to receive it electronically,
then
send us a message
to have your name removed from the print mailing list. Thank you!
Back to About Us