---
The Temple Emanu-El Bulletin is published from September
through July by Congregation Emanu-El of the City of New York.
Summer Bulletin Features:
• Letter from Rabbi Joshua M. Davidson
• High Holy Days Worship Calendar
• Teen Reflections: Mia Zang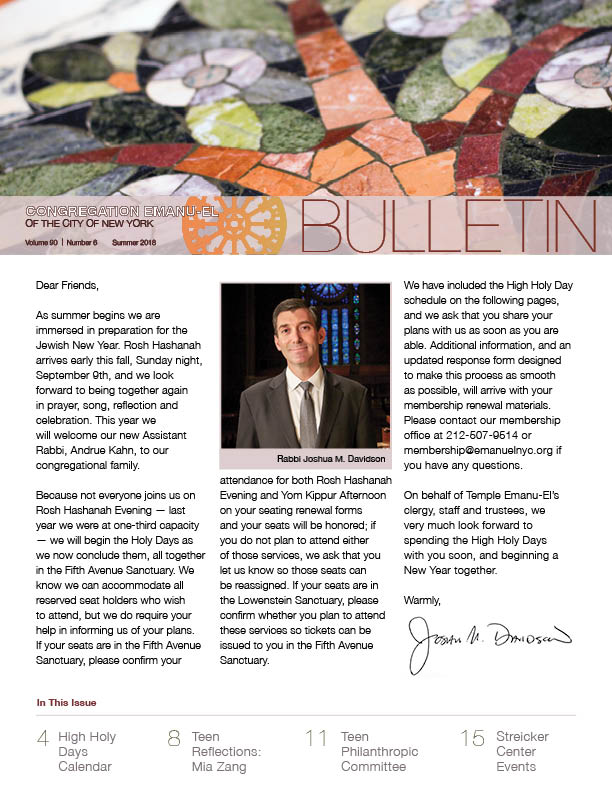 Download the current issue »
View past issues »
Subscribe to the Bulletin RSS Feed »
If you currently receive the printed version of our Bulletin and prefer to receive it electronically,
then
send us a message
to have your name removed from the print mailing list. Thank you!
Back to About Us