---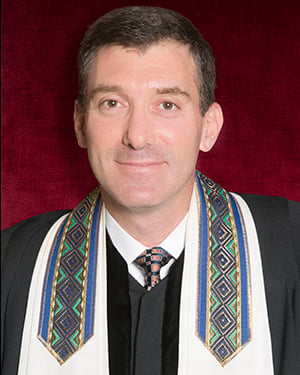 RABBI JOSHUA M. DAVIDSON
was named senior rabbi in 2013.
He came to Temple Emanu-El from Temple Beth El of Northern Westchester, where he was senior rabbi. Prior to his arrival at Temple Beth El in 2002, Rabbi Davidson served for five years at Central Synagogue in New York City, advising that synagogue's award-winning Social Action Committee.
Read more »
---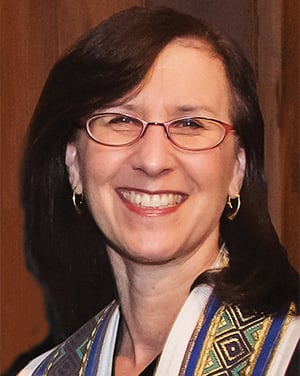 RABBI AMY B. EHRLICH graduated from McGill University and was ordained by the Hebrew Union College-Jewish Institute of Religion. In 1988, she joined Temple Emanu-El as assistant rabbi. During her years of service to the congregation, Rabbi Ehrlich has helped create and oversee the very successful Tikkun Olam program and has worked closely with our young families.

Read more »
---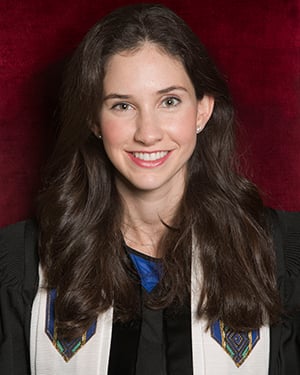 RABBI ALLISON TICK BRILL (Assistant Rabbi)
joined the Emanu-El clergy in July 2015. She was ordained from Hebrew Union College-Jewish Institute of Religion in 2014 and had been serving as chaplain at the New York Presbyterian Hospital prior to coming to Emanu-El. She has worked extensively with youth and young adults and has a passion for outreach to those interested in learning more about Judaism.
Read more »
---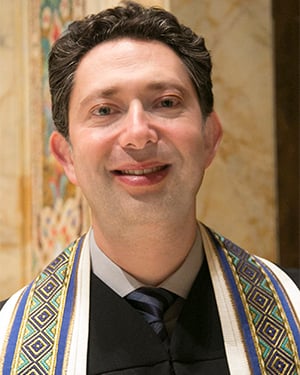 CANTOR MO GLAZMAN (Senior Cantor) is widely considered one of today's most dynamic cantors in the Reform Movement. He is musically creative and classically trained, and his style spans the wide range of musical genres heard in today's synagogue.

Read more »
---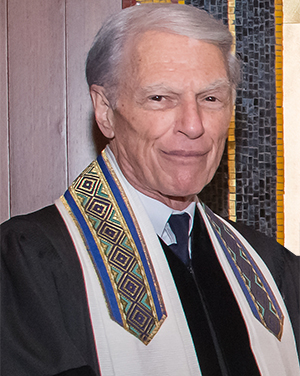 DR. RONALD B. SOBEL (Senior Rabbi Emeritus) is a highly regarded scholar of classic philosophy, biblical tradition and contemporary social issues. In 2012, he was named president of the Leo Baeck Institute, having served as a trustee for many years. An influential figure in New York City religious life, Rabbi Sobel in 1973 was the youngest senior rabbi elected by Temple Emanu-El and served in that role for 28 years. Among the numerous accomplishments during his tenure was creation of the Skirball Center for Adult Jewish Learning at Temple Emanu-El.

Read more »
---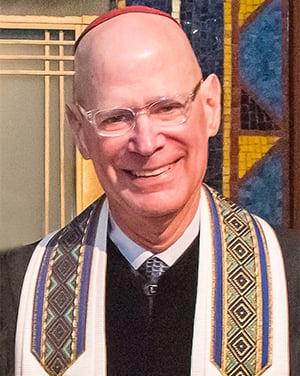 DR. DAVID M. POSNER (Senior Rabbi Emeritus) is a product of the Brownsville section of Brooklyn. He lived there at a time when there was a Talmud Torah on every other block, with shteblach (small synagogues) on the alternate streets. He took permanent leave of Brooklyn in 1965, with a portable typewriter in one hand and a suitcase full of books in the other, and left for a combined program with the University of Cincinnati (UC) and the Hebrew Union College (HUC). He graduated from UC in 1969, was ordained at HUC in 1973 and was asked to come to Emanu-El immediately upon ordination. He retired in 2013 after 11 years as senior rabbi and a total of 40 years as a member of the clergy.

Read more »
---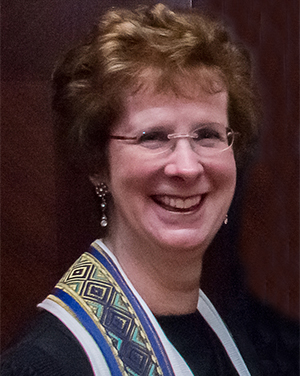 LORI A. CORRSIN (Cantor Emerita), a native of Detroit, received her degree in music from the University of Michigan School of Music and her master's degree in sacred music from Hebrew Union College-Jewish Institute of Religion's School of Sacred Music. Invested as a cantor in 1992, she became the cantor and music director of Congregation Emanu-El in 2004. A published composer of Jewish sacred music, her voice can be heard on many Transcontinental Music liturgical recordings. Cantor Corrsin is on the faculty of the HUC-JIR School of Sacred Music and teaches at the North American Jewish Choral Festival. She became cantor emerita in 2014.

Read more »
---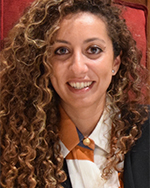 TARLAN RABIZADEH (Rabbinic Intern) is a fourth-year rabbinic student at HUC-JIR. She also has her master's in Jewish education from the Rhea Hirsch School of Education at HUC-JIR in Los Angeles. Tarlan has worked as the interim director of Religious School at Temple Beth Hillel in Los Angeles, California where she oversaw 250 students in grades K-12, staff and youth groups. She has served as a rabbinic intern at Temple Beth Am in Monessen, Pennsylvania, where she served as the congregation's sole clergy. And last school year, Tarlan worked in Temple Emanu-El's Religious School as the Fifth Grade Jewish history curriculum developer and as one of our educators.

Read more »
---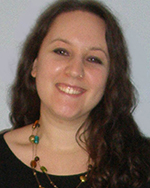 SHIRA GLUCK (Rabbinic Intern) was born in Israel and raised in New Jersey. She is a graduate of Oberlin College, where she studied art history and Classics. She is a third-year rabbinic student and has been engaged in prayer education for many years. Shira is very excited to continue this work at Emanu-El by fostering learning and love for Jewish text and ritual in students of all ages. Shira will oversee conversion classes and serve as our Religious School Tefilah intern.
---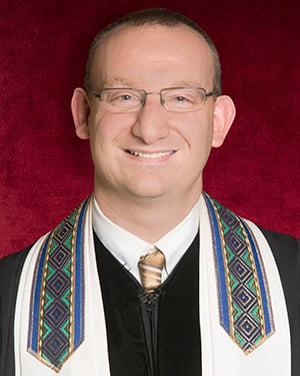 RICHARD NEWMAN (Cantorial Intern) is a fourth-year cantorial student at Hebrew Union College – Jewish Institute of Religion. Born and raised in Birmingham, England, Richard first earned degrees in law and information technology and management (master's) from Keele University (Staffordshire). In 2008, he pursued a master's in music, which he earned with distinction, from Trinity College of Music (London).

Read more »
---
View our historic list of rabbis and cantors »
---
Back to Who We Are...