---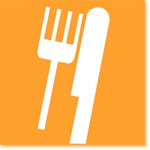 OUR
EMANU-EL EATS
cookbook committee gratefully acknowledges the interest and enthusiasm shown by the congregation for this project. The committee continues the work of formatting and testing the recipes. Those who volunteered to test recipes will be hearing from us shortly.
Emanu-El Eats
will have some truly outstanding family recipes and new classics that you will use and pass along for years to come. We have received wonderful recipes from congregants, including many coveted recipes from some of the storied cooks in the Women's Auxiliary, staffers who are passionate foodies, all of our clergy and so many congregants who shared their "signature" dish.
While we would like to see Emanu-El Eats in print sooner rather than later, we also want it to be a cookbook that becomes one of your trusted favorites, one that you will use for many years to come. This means that our committee must ensure consistent formatting of all recipes as well as test each to make Emanu-El Eats as user-friendly as possible, whether you are an experienced cook or just learning. As one recipe contributor said, "It takes time to make something with love." We will keep you posted on our progress.
---
THIS MONTH, we are previewing a recipe for a light lemon dessert that is perfect for warm weather, submitted by
Diane Zeidman
, mother of
Rabbi Benjamin Zeidman
. She tells us, "This recipe is from my grandmother Nana Ann. It became a favorite in my family, especially for my son, Benjamin." Rabbi Zeidman tells us that this dessert is both a childhood and adult favorite of his, always making an appearance on his family's holiday table.
NANA ANN'S LEMONADE JELL-O MOLD
(Serves 6 to 8)
• One 6-ounce or two 3-ounce packages
of lemon Jell-O
• One 6-ounce can of frozen lemonade, thawed
• One 4-ounce container of nondairy topping,
such as Cool Whip, thawed
1. In a medium bowl, mix Jell-O with two cups very hot water and stir until gelatin is completely dissolved. Place bowl in refrigerator and chill until liquid just begins to gel. It should have a "wiggly" consistency.
2. Place mixture in the bowl of a stand mixer and beat until it is frothy and the color changes to a light lemony-yellow. Continue beating at high speed until mixture has the thickness of meringue, about 10 minutes.
3. Add lemonade and nondairy topping and beat until thoroughly combined. Pour mixture in a decorative mold and chill overnight.
---
Download previous articles and recipes:
Dipping Into Holiday Culinary Traditions
From Around the World
Vegetable Soups Offer Endless Possibilities
Chanukah Lights and Latkes
It's Hamantaschen Time!
Passover: Beyond the Leavening
Thanksgiving Family Favorites