---
Young Families of Emanu-El is a vibrant group for parents and preschool children who enjoy monthly events throughout the year. Join us to celebrate Shabbat and holidays with our song leader/educator Shira Kline, whose music will become a joyous refrain in your home. Additional special programs and outings are initiated by parents and designed just for tots.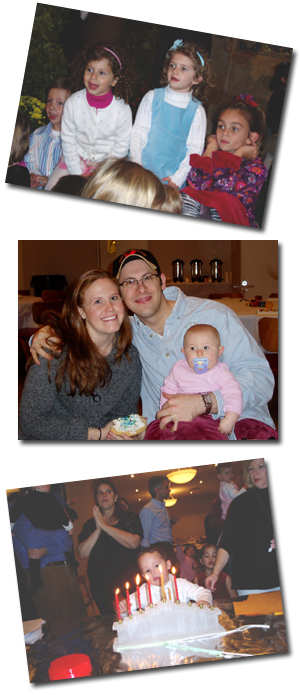 DOTING DADS—
Our Doting Dad events are meant to give fathers (or any special family member) and children an easy way to enjoy time together while mom takes the morning off! (Of course, moms are welcome, too.) Pajamas and Movie Morning, Baking Cookies for Mother's Day and a Visit to the Zoo already have become kid favorites. Dads are welcome to chair an event they enjoy; the Planning Committee helps make it a success.
CPR for PARENTS—
Most parents have taken CPR when their child was an infant. As your baby grows into a toddler, you will need to learn new techniques to keep him or her safe. Come learn or refresh these essential lifesaving skills. Class size is limited. Both parents are encouraged to participate.
STORYTIME—
Some of our tot events will include "Storytime," a quiet corner where a child can enjoy listening to a story read by a parent or volunteer. A brief visit to our Stettenheim Library on the fifth floor of the Marvin and Elisabeth Cassell Community House will provide all the material you may need. When you visit the library, be sure to introduce yourself to Elizabeth Stabler, our librarian, who will guide you and your child through our extensive children's collection. Temple members are encouraged to get a library card!
CONTACT US!
Rabbi Amy Ehrlich
works closely with our Planning Committee. For questions, information or to volunteer,
send a message now
. Prefer to call? (212) 744-1400, ext. 206.
Back to Community