---
Men's Club programs are open to all temple members and their guests.
We encourage your participation and value your support. Program dates and
times are subject to change. Questions should be directed to (212) 744-1400,
ext. 250 or mensclub@emanuelnyc.org.
---
October 2017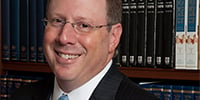 Speaker: RABBI AARON PANKEN
Sunday, October 15 • 10 AM to 12 PM
Holy War in Judaism and Islam
The Men's Club proudly kicks off its program year with special guest Rabbi Aaron Panken, president of Hebrew Union College-Jewish Institute of Religion, who will explore the texts and interpretive trajectories of holy war and jihad in Judaism and Islam.
Complete our online registration »
---
November 2017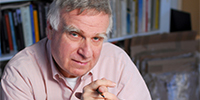 Speaker: MARK PODWAL
Sunday, November 5 • 10 AM to 12 PM
Collaborating with Elie Wiesel:
40 Years of Friendship and Art
For 40 years, Mark Podwal illustrated Elie Wiesel's books and
New York Times
Op-Ed articles. He also designed the Congressional Gold Medal presented to Wiesel by President Ronald Reagan and logos for Wiesel's foundation conferences and projects.
Complete our online registration »
---
December 2017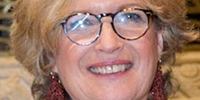 Speaker: DEBBIE ELBIN
Sunday, December 17 • 10 AM to 12 PM
The Current State of
Anti-Semitism in Germany Today
Documentary filmmaker Elbin will show footage from and discuss her documentary
[STOL*PERN] = to TRIP; to STUMBLE; to FLOUNDER.
Complete our online registration »
---
January 2018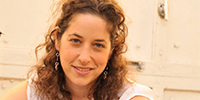 Speaker: ABBY RUSSELL
Sunday, January 28 • 10 AM to 12 PM
Eat, Drink, Laugh: The Story of the Comic Strip
An Emmy-nominated television producer and filmmaker and the founder and CEO of Nuforms Media, Russell will discuss Jewish comics.
(Online registration coming soon.)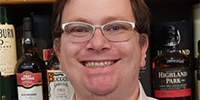 Speaker: Matthew Shainberg
Wednesday, January 31 • 6:30 PM to 8 PM
Tasting Tour of Scotland
This event is held in support with
the Religious School Parents Association.
Learn more »
---
March 2018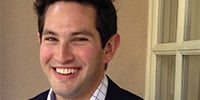 Speaker: LORNE BYCOFF
Sunday, March 11 • 10 AM to 12 PM
Asset Management for the Various Stages of Life
Bycoff, a temple member and financial advisor with Merrill Lynch Wealth Management, will lead a panel discussion about key steps to achieving personal financial goals and peace of mind.
(Online registration coming soon.)
---
May 2018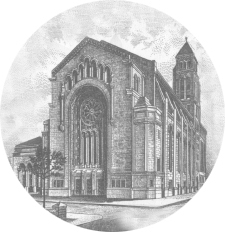 Annual Meeting and Samuel Sacks
Achievement Award
Thursday, May 24 • 6 PM to 9 PM
Our closing event is the election of officers and the presentation of the Samuel Sacks Achievement Award.
Join us for a cocktail reception and ceremony,
and celebrate with us!
(Online registration coming soon.)
---
The charge for all events is $30 for Men's Club and
Women's Auxiliary members, $35 for all other temple members and guests,
unless noted otherwise. Brunch is served at all Sunday events.
Back to Men's Club