---
Temple Emanu-El's first cookbook, full of delicious
traditional favorites as well as intriguing contemporary recipes...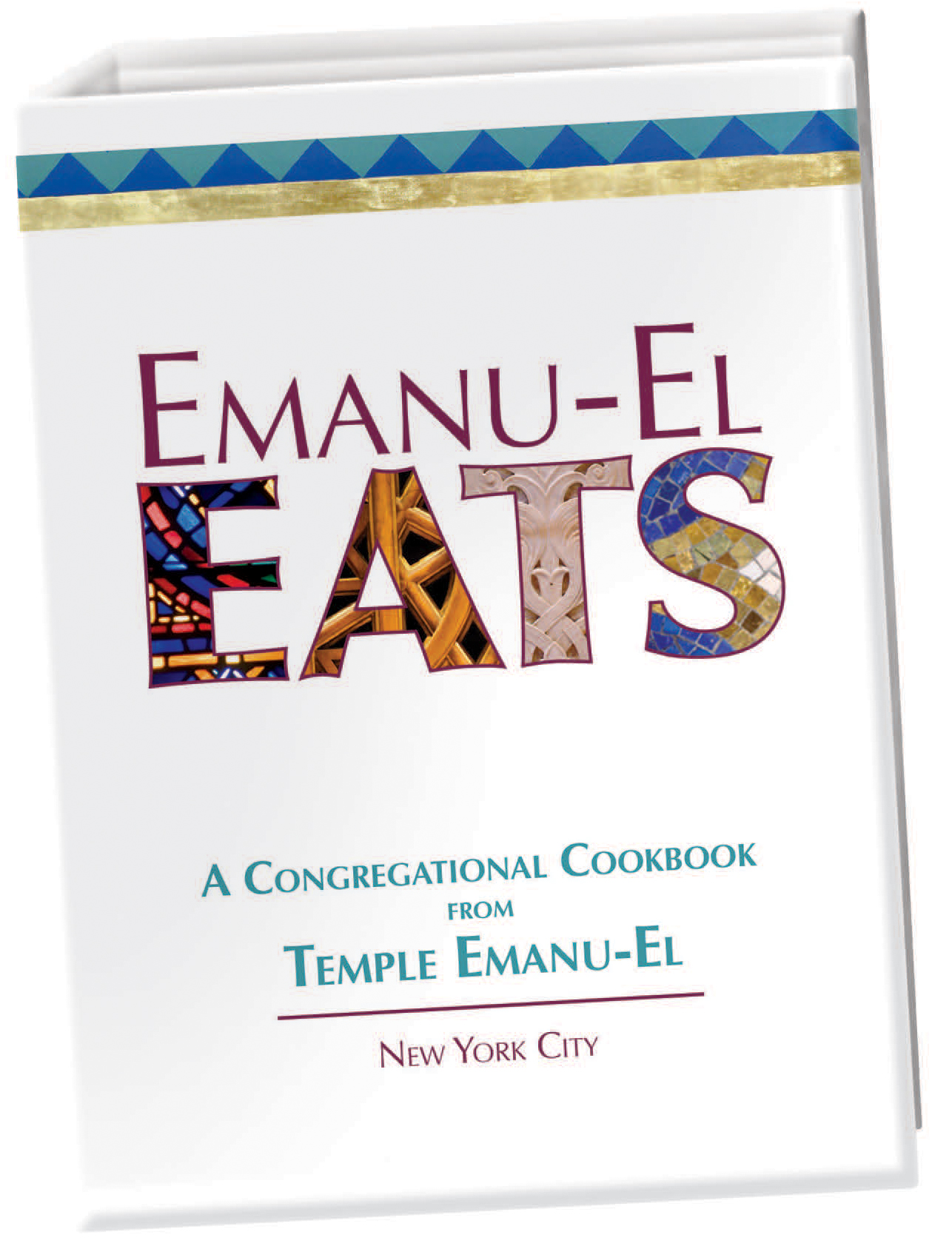 Emanu-El Eats:
A Congregational Cookbook From Temple Emanu-El
is a keepsake and family resource for those who love food and those who take joy in its preparation. Explore more than 200 tested recipes generously shared by Temple Emanu-El members and staff.
The durable three-ring padded binder will include recipe sections for Starters & Drinks, Soups, Salads & Dressings, Meat, Poultry, Fish, Vegetables, Kugels & Blintzes, Sides & Sauces, Breads, Desserts, Holidays and Kid-Friendly Dishes.
View sample recipes »
The charge is $36 per book.
Boxes suitable for shipping or personal gift wrapping are available for $1 each.
Copies are available for purchase online or at the Women's Auxiliary office. Please call (212) 744-1400, ext. 235 for office hours and pick-up availability.
Complete our online credit card payment form »
Prefer to pay by check?
Download the order form »
QUESTIONS?
Contact the
Women's Auxiliary
.
Back to Women's Auxiliary