---
Parenthood is a monumental milestone, marked by joy and unexpected
challenges. Temple Emanu-El is pleased to offer the following programs for families with small children.
Dr. Juliet Cooper talks about the Parent/Child Programs at Temple Emanu-El
from Temple Emanu-El on Vimeo.
Parent/child programs
led by child psychologist
Dr. Juliet Cooper
and
Rabbi Amy Ehrlich
offer discussion opportunities for parents and activities
for children through weekly guided sessions. Following is our schedule of classes
for
FALL 2018
.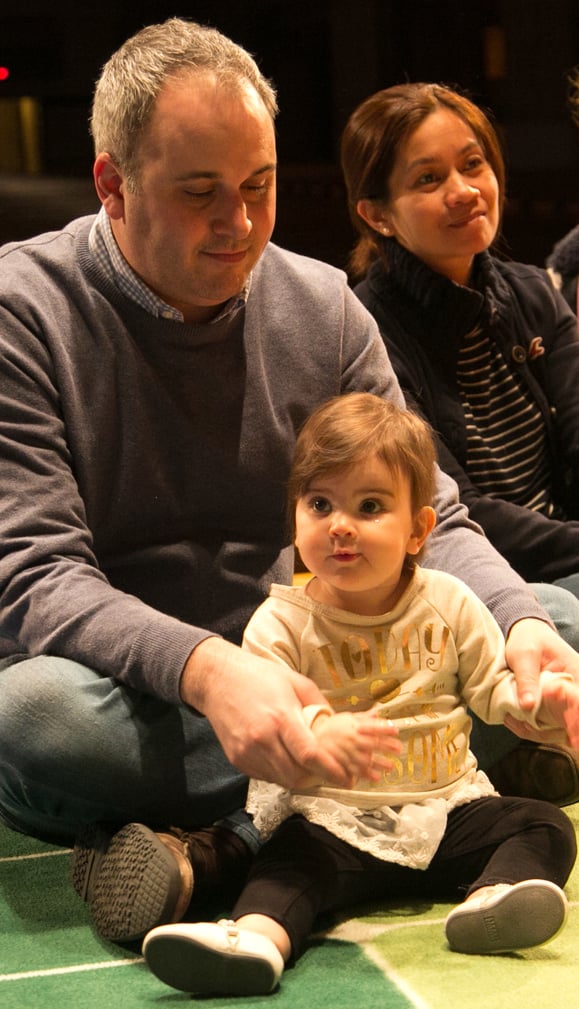 NEW PARENTS GROUP
Children 3 months to 11 months
SEPTEMBER 17 — DECEMBER 10
Mondays — 9:15 AM to 10:15 AM
Fee: $945 for temple members,
$1145 for nonmembers
TODDLERS GROUP
Children 12 months to 19 months
SEPTEMBER 17 — DECEMBER 10
Mondays — 10:45 AM to 12 PM
Optional:
Wednesdays — 11:15 AM to 12:15 PM
Fee: $1285 for temple members,
$1510 for nonmembers
Please note: Registration for the Toddlers Group is currently full. If you wish to be added to the waitlist, please call 212.507.9515
THE TWOS GROUP
Children 20 months to 28 months
SEPTEMBER 26 — DECEMBER 14
Wednesdays and Fridays — 9:15 AM to 10:45 AM
Fee: $3750 for temple members,
$3975 for nonmembers
Preregistration is required for all groups.
Classes must be paid in full before sessions start. Fees include a $100 nonrefundable charge. No refunds will be given after classes start.
QUESTIONS?
Send a message to
Parenting@Emanu-El
.
Please indicate the group in which you have interest.
Back to Young Families