---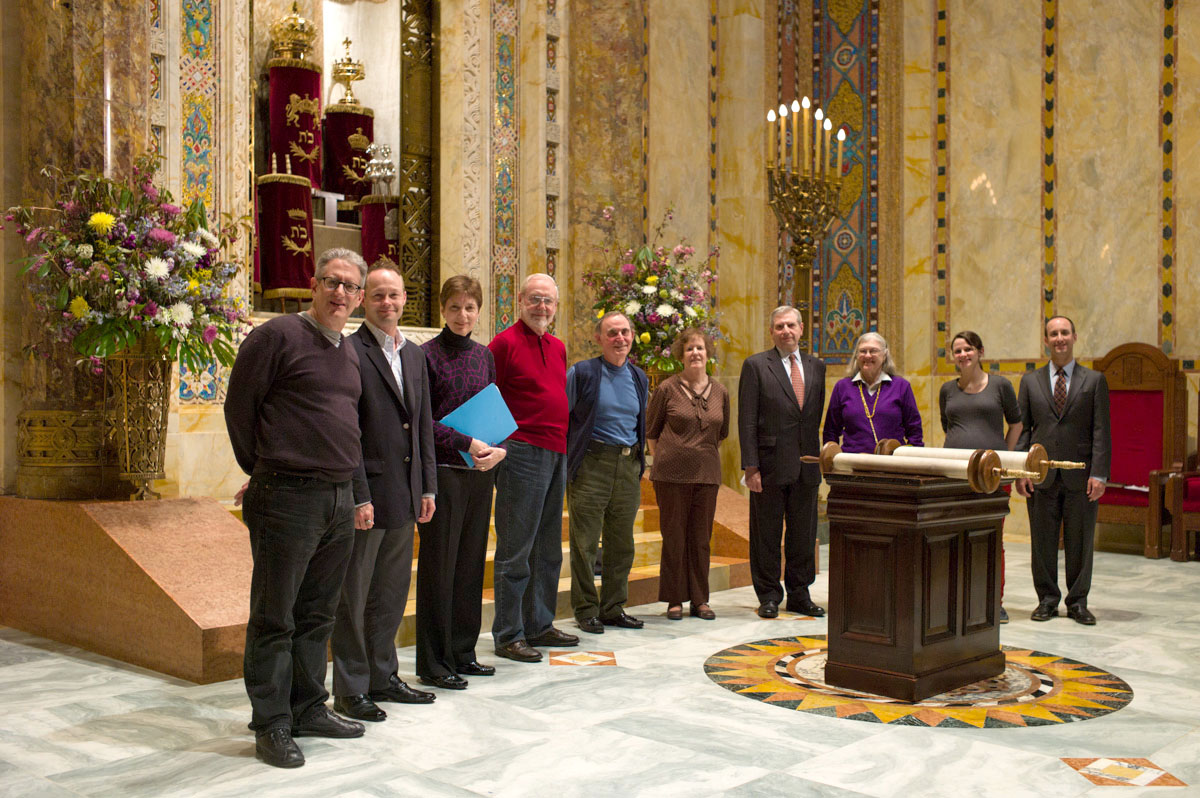 Mazal tov to our class of 2012-2013:
Richard Bram, Carolyn Friedman, Chris Haley, David Kincaid, Sue Schulman-Kincaid, John Schwartz, Sandra Schwartz, Gilbert Wise and Katherine Zeidman.

They will be called to the Torah during Shavuot morning worship on May 15, 2013.
EMPLE EMANU-EL'S
ADULT B'NEI MITZVAH PROGRAM
is for those who celebrated becoming
b'nei mitzvah
as youth but wish to reaffirm their place in Jewish tradition as adults, as well as for those who never had the opportunity to do so.
The class will include attendance at the Skirball Center's Hebrew Marathon (approximately four hours long) on Sunday, October 21 and one evening study session per week for the 2012-2013 program year (held most Wednesdays, starting October 10, 2012). Each week's session will include both a Hebrew and Judaica component. The Judaica section will include a Skirball class in the fall; the rest of the year, this class will be taught by Temple Emanu-El clergy and teachers. An hour of Hebrew will take place each Wednesday evening, immediately before the Judaica class.
The year will culminate in a ceremony in the spring 2013, at which each student will have the opportunity to read from the Torah in Hebrew. The date of that ceremony will be decided in conjunction with the students of the class.
For more information, for a detailed schedule of dates and times, and to sign up for the class, please email
Rabbi Benjamin Zeidman
.
Back to Adult Education