---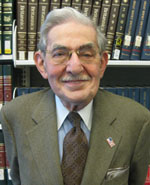 ABBI PHILIP HIAT
, professor of religion, humanities and campus ministries at Marymount Manhattan College and scholar in residence at Central Synagogue, once again is offering a weekly seminar on Talmud at Temple Emanu-El. The text initially will be
Chagigah
, a tractate that examines holidays, addressing itself — among other topics — to questions of sanctity. The group has been reading this tractate for two years and will complete the reading — only to begin another tractate immediately thereafter.
The group is informal, with spirited discussion that is accessible and facinating, no matter the degree of Judaic literacy. No background in Talmud or Hebrew is required. All are welcome to join at any point during the year.
Classes meet Wednesdays, starting September 5, 2012,
and continuing through June 26, 2013, from 6 PM to 7 PM.
Participants should enter at the Marvin and Elisabeth Cassell Community House
(One East 65th Street).
For more information, contact the
Temple Office
.
Back to Adult Education