---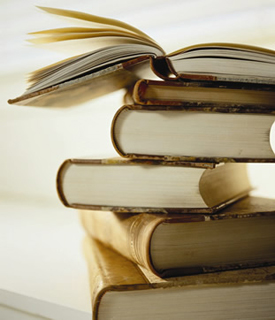 February 13, 2013
When General Grant Expelled the Jews
by Jonathan Sarna (224 pp)
NOTE: THIS IS OUR EMANU-EL READS SELECTION FOR THE YEAR.
A riveting account of General Ulysses S. Grant's decision, in the middle of the Civil War, to order the expulsion of all Jews from the territory under his command and the reverberations of that decision on Grant's political career, on the nascent American Jewish community and on the American political process. Award-winning historian Jonathan D. Sarna gives us the first complete account of this little-known episode — including Grant's subsequent apology, his groundbreaking appointment of Jews to prominent positions in his administration and his unprecedented visit to the land of Israel. Sarna sheds new light on one of our most enigmatic presidents, on the Jews of his day, and on the ongoing debate between group loyalty and national loyalty that continues to roil American political and social discourse.

March 13, 2013
In One Person
by John Irving (768 pp)
A story of unfulfilled love — tormented, funny, and affecting — and an impassioned embrace of our sexual differences. Billy, the bisexual narrator and main character of In One Person, tells the tragicomic story (lasting more than half a century) of his life as a "sexual suspect." Not least, In One Person is an intimate and unforgettable portrait of the solitariness of a bisexual man who is dedicated to making himself "worthwhile."

April 10, 2013
Scenes From Village Life
by Amos Oz (208 pp)
Amos Oz's novel-in-stories is a brilliant, unsettling glimpse of what goes on beneath the surface of everyday life. Scenes From Village Life is a parable for Israel and for all of us.

May 8, 2013
Bring Up the Bodies
by Hilary Mantel (432 pp)
By 1535 Thomas Cromwell, the blacksmith's son, is far from his humble origins. Chief Minister to Henry VIII, his fortunes have risen with those of Anne Boleyn, Henry's second wife, for whose sake Henry has broken with Rome and created his own church. But Henry's actions have forced England into dangerous isolation, and Anne has failed to do what she promised: bear a son to secure the Tudor line. This new novel is a speaking picture, an audacious vision of Tudor England that sheds its light on the modern world. It is the work of one of our great writers at the height of her powers. (Sequel to the Man Booker-winning Wolf Hall)

June 12, 2013
The Buddha in the Attic
by Julie Otsuka (144 pp)
A gorgeous novel that tells the story of a group of young women brought from Japan to San Francisco as "picture brides" nearly a century ago. In eight unforgettable sections, The Buddha in the Attic traces the extraordinary lives of these women, from their arduous journeys by boat, to their arrival in San Francisco and their tremulous first nights as new wives.
ring your insights, reactions and reflections as we discuss works of fiction. Although most of the novels have Jewish or Israeli themes, not all do. Registration is limited, so please be prepared to commit to all the dates listed below. Sessions meet Wednesdays from 10:30 AM to noon and 6:30 PM to 8 PM. (The morning session is co-sponsored by the Women's Auxiliary; participants may choose either session.) Discussions will be facilitated by Temple Librarian Elizabeth Stabler. To join the Literary Circle, please call (212) 744-1400, ext.360, or
send a message
.
September 12, 2012
The Art of Fielding
by Chad Harbach (544 pp)
Chad Harbach writes with the self-assurance of a seasoned novelist and exercises a masterful precision over the language and pacing of his narrative in this first novel. The title is a reference to baseball, but Harbach's concern with sports is more than just a cheap metaphor.
The Art of Fielding
explores relationships — between friends, family and lovers — and the unpredictable forces that complicate them.
— Kevin Nguyen (Amazon Best Book of the Month, September 2011)
October 17, 2012
Salvage the Bones
by Jesmyn Ward (288 pp)
A stunning new voice from the Gulf Coast delivers a gritty but tender novel about family and poverty in the days leading up to Hurricane Katrina.
(Winner of the 2011 National Book Award)
November 14, 2012
Second Person Singular
by Sayed Kashua (352 pp)
Sayed Kashua has been widely praised for his literary eye and deadpan wit. Winner of the prestigious Bernstein Award,
Second Person Singular
centers on an ambitious lawyer who is considered one of the best Arab criminal attorneys in Jerusalem. With enormous emotional power, and a keen sense of the absurd, Kashua spins a tale of love and betrayal, honesty and artifice, and questions whether it is possible to truly reinvent ourselves.
December 5, 2012
The Sense of an Ending
by Julian Barnes (176 pp)
This intense novel follows Tony Webster, a middle-aged man, as he contends with a past he never thought much about — until his closest childhood friends return with a vengeance: one of them from the grave, another maddeningly present.
(Winner of the 2011 Man Booker Prize)
January 16, 2013
The Marriage Plot
by Jeffrey Eugenides (416 pp)
Even among authors, Jeffrey Eugenides possesses a rare talent for being able to inhabit his characters. In
The Marriage Plot
, his third novel and first in 10 years (following the Pulitzer Prize-winning
Middlesex
), Eugenides describes a year or so in the lives of three college seniors at Brown in the early '80s. There is Madeleine, a self-described "incurable romantic" who is slightly embarrassed at being so normal. There is Leonard, a brilliant, temperamental student from the Pacific Northwest. And completing the triangle is Mitchell, a religious studies major from Eugenides' own Detroit. What follows is a book delivered in sincere and genuine prose, tracing the end of the students' college days and continuing into those first, tentative steps toward true adulthood. This is a thoughtful and at times disarming novel about life, love and discovery, set during a time when so much of life seems filled with deep portent.
— Chris Schluep (Amazon Best Book of the Month, October 2011)
Back to Library