---
Parenthood is a monumental milestone, marked by joy and unexpected
challenges. Temple Emanu-El is pleased to offer the following programs for families with small children.
Dr. Juliet Cooper talks about the Parent/Child Programs at Temple Emanu-El
from Temple Emanu-El on Vimeo.
Temple Emanu-El Parenting Programs
Read or below for program descriptions and registration information:
---
Parenting Classes
Please note that registration for ALL CLASSES is currently full. If you would like to be added to the waitlist, please contact Jaclyn McCabe at [email protected] or 212-507-9515.

Registration for the Spring 2019 sessions will begin in Fall 2018.
Parent/child programs
led by child psychologist
Dr. Juliet Cooper
and
Rabbi Amy Ehrlich
offer discussion opportunities for parents and activities
for children through weekly guided sessions. Following is our schedule of classes
for
FALL 2018
.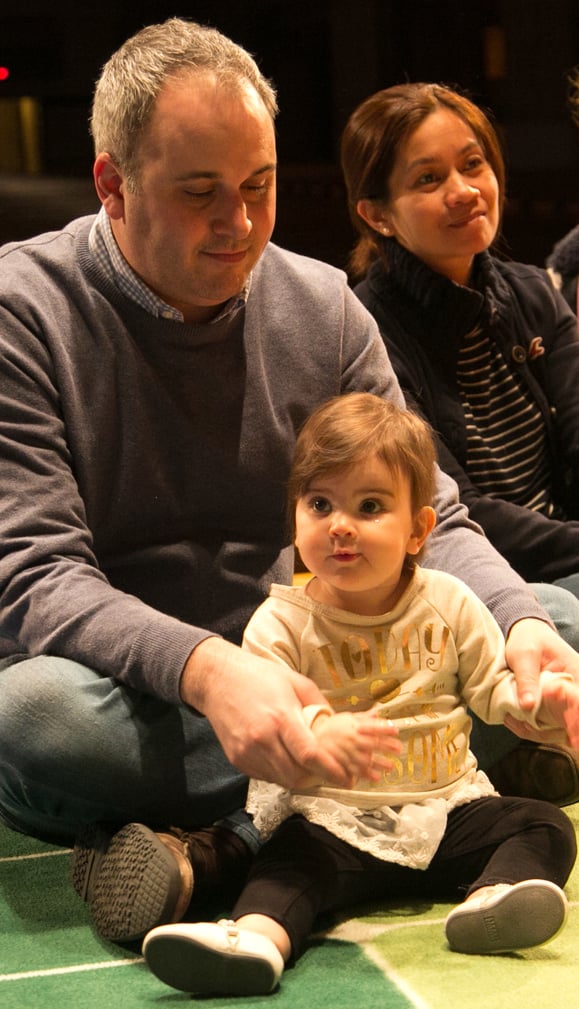 New!Growing Families (Registration coming soon)
A parent-child group for families with 2 or more children
FALL SESSION IN PROGRESS;
SPRING SESSION BEGINNING JANUARY 25
Fridays – 11:00 AM to 11:55 AM
Fee: $580 for members,
$680 for nonmembers
NEW PARENTS GROUP (SOLD OUT)
Children 3 months to 11 months
SEPTEMBER 17 — DECEMBER 10
Mondays — 9:15 AM to 10:15 AM
Fee: $1215 for temple members,
$1415 for nonmembers
TODDLERS GROUP (SOLD OUT)
Children 12 months to 19 months
SEPTEMBER 17 — DECEMBER 10
Mondays — 10:45 AM to 12 PM
Optional:
Wednesdays — 11:15 AM to 12:15 PM
Fee: $1285 for temple members,
$1510 for nonmembers

THE TWOS GROUP (SOLD OUT)
Children 20 months to 28 months
SEPTEMBER 26 — DECEMBER 14
Wednesdays and Fridays — 9:15 AM to 10:45 AM
Fee: $3750 for temple members,
$3975 for nonmembers
*Preregistration is required for all groups.
Classes must be paid in full before sessions start. Fees include a $100 nonrefundable charge. No refunds will be given after classes start.
---
Baby Bop
We also offer "Baby Bop,"
45-minute programs where families are introduced to Jewish holidays and simple prayers, a bit of Hebrew, movement and free play.
Hadar Orshalimy
, an early childhood teacher, expertly leads these small parent/child groups with her enchanting voice. These programs are for children from 6 months to 2.5 years.
Learn more »
---
Baby & Tot Shabbat
Baby Shabbat
introduces your baby to the music of Shabbat along with blessings and a taste of challah with Early Childhood Educator Hadar Orshalimy and Rabbi Amy Ehrlich. Proud grandparents are welcome to join us, too! There is no charge for this program, but please register in advance.
Tot Shabbat
is geared specifically for preschool and Nursery School students and their families. Jewish educator and early learning specialist Shira Kline partners with Rabbi Amy Ehrlich to make each Tot Shabbat "singing service" memorable. There is no charge for this program, but please register in advance.
To RSVP for Tot Shabbat, click here.
---
Growing Together: New Parents Drop-In Classes
With a new baby at home, parents need a place to share both newly minted parenting wisdom as well as their concerns. Drop by and make the kind of friends you can grow with! Your baby is welcome, too!
To register for this program, click here!
---
Jewish Storytime: Toddlers of the Book
Babies and toddlers up to age three (with their favorite adult) are invited to join us for stories, songs and fun at the Temple Emanu-El Library. Each session will focus on a theme, or a Jewish holiday.
To register for this program, click here!
---
RESOLVE: Peer-Led Support Group
RESOLVE: The National Infertility Association is pleased to launch a free, drop-in and peer-led support group on the Upper East Side. It is a general infertility support group with diagnoses ranging from female factor, male factor, the unexplained, and everything in between. Participation and regular attendance are completely voluntary.
No RSVP is necessary!
---
A special thank you to PJ Library for working with Temple Emanu-El to broaden our Young Families programming!
QUESTIONS?
Please contact Young Families at
[email protected]
or
212-507-9515
. Please indicate the group in which you have interest.
Back to Early Childhood