---

UPDATE: Wednesday, July 25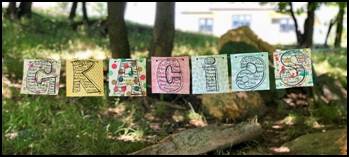 Temple Emanu-El has received a thank you message from the Children's Village, where we sent the following supplies in our response to the immigration crisis:

The Children's Village is housing 17 Immigrant Children in their care. Children ages 12-17 will receive:

24 Comb and Brush Combo
48 18 inch Drawstring Backpacks
48 2 pack 4-in-1 Color Ball pens
48 Lip Balms
48 Oral Care Travel Kit/Crest Toothpaste
48 Clairol Shampoo
48 Journals
48 3 Ply Pocket Tissues-6 pack
36 Stuffed Bears with Red Ribbon
36 Men's Socks
30 Women's socks

Dear Susan,

Gracias from the children in our Unidos por un Sueno (United for a Dream) program! Your generosity is appreciated.

In addition to all of the items you and Temple Emanu-El donated to make welcome kits, we have received toys, board games, blankets, books, funds for a library and trips, and so much more. The outpouring of support makes us feel proud and grateful to have people like you in the children's corner.

In her cottage activity room surrounded by arts and crafts and board games, one of the young girls explained how much the love and support has meant to her.
"I never imagined knowing people so kind and generous. Everyone welcomed me with open arms, and showed me kindness and patience while playing with me and teaching me new board games I had never seen before".

We are happy to report that every child has been in touch with his or her parent, and we will more than meet the deadline of reuniting the kids by July 26. Thanks for making their time with us as warm and welcoming as possible. You represent the very best of what makes this a great nation.


Sincerely,
Amy DelliPaoli



UPDATE: Thursday, July 5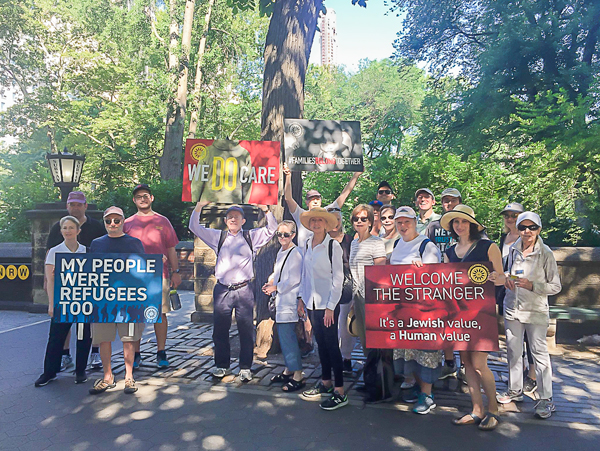 Our thanks to the congregants who represented Temple Emanu-El at the Families Belong Together March and for standing up for dignity, decency, and human rights.

UPDATE – Monday, July 2

Temple Emanu-El has responded to the Immigrant Crisis in the manner below:

- Temple Emanuel in McAllen Texas will distribute the items that have been donated by Temple Emanu-El.
288 Coloring Books
300 8 Count Crayons

288 Teddy Bears with Ribbons


- Temple Emanu-El's toiletry drive was a success. We collected over 2500 items which included: tissues, toothpaste, toothbrushes, lip balm, bacterial wipes, deodorant, soap bars and dental floss.

- The Children's Village is housing 17 Immigrant Children in their care. Children ages 12-17 will receive.
24 Comb and Brush Combo
48 18 inch Drawstring Backpacks

48 2 pack 4-in-1 Color Ball pens

48 Lip Balms

48 Oral Care Travel Kit/Crest Toothpaste

48 Clairol Shampoo

48 Journals

48 3 Ply Pocket Tissues-6 pack

36 Stuffed Bears with Red Ribbon

36 Men's Socks

30 Women's socks


I would like to thank Marlene Yokel, Lee Robbins and Mark Heutlinger for help with sorting and packaging the cartons that will be sent today to Temple Emanuel in McAllen, Texas. I will keep all updated on any further volunteer efforts that may assist the Immigrant Crisis.

Susan Kaufman
Chair, Tikkun Olam Committee


---

Wednesday, June 27



Our history as Jews impels us to respond to the immigration crisis. There are a variety of opportunities for our members to take action.

Read more below:
---
MARCH
In the spirit of Rabbi Abraham Joshua Heschel, who prayed with his feet, and in coordination with the Religious Action Center of Reform Judaism, join with other New Yorkers in a national day of action at the End Family Separation NYC March in Foley Square on
Saturday, June 30, at 10:00 AM.
Anyone who wishes to participate as part of the Temple Emanu-El community is welcome to meet Rabbi Davidson at 9:00 AM at the temple's East 65th Street entrance. The group will depart at 9:15 and travel downtown together via subway. If you wish to meet us at the march, the meeting point will be on the City Hall Park Path, between the Brooklyn Bridge/City Hall subway station (4, 5, 6 lines) and the City Hall station (N, R lines).
If you have any questions or would like to RSVP, please contact Jessica Ingram, Director of Member Services at
[email protected]
.
---
READ AND SHARE
Read and share the American Jewish Committee's reaction to the Supreme Court Decision on the Presidential Travel Ban.
---
SIGN
Sign the letter
shared by Rabbi Davidson
on Friday.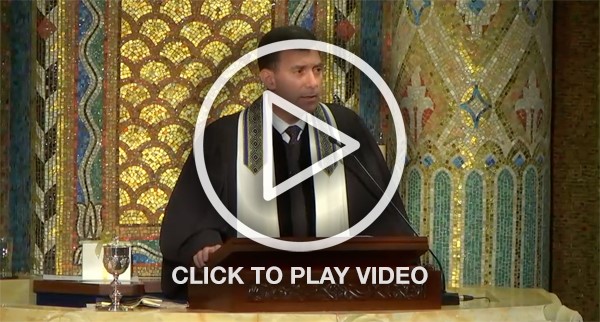 Video: A Letter to our Leaders on Immigration: Rabbi Davidson offered the following remarks on Friday, June 22, at Temple Emanu-El, NYC.
---
CONTRIBUTE
Provide tangible support to detainees and separated families. By Friday, June 29, please bring the following sample-size items to the lobby of 1 East 65 Street, which we will collect and distribute.
toothbrushes, toothpaste, dental floss
tissues and wet wipes
deodorant (solid only)
brushes and combs

---
VOLUNTEER
During the last year, Temple Emanu-El has partnered with Congregation Rodeph Sholom to welcome and sponsor a refugee family through
HIAS
. The men, who are cousins, are arriving in early July. Volunteers from both congregations are busy preparing their apartment and are ready to help them become acclimated to the the city. We urgently turn to you now, to see if you — or someone you know — owns a business that would be able to offer an entry level job (i.e. in a stockroom, retail store, cleaning position, etc.) so these men can begin to support themselves immediately upon their arrival. Their residence will be in Washington Heights, so an easy commute to the UWS or anywhere in Manhattan is appreciated. Please contact Rabbi Amy Ehrlich at
[email protected]
.