---
The Tikkun Olam Committee now is accepting year-round donations of
specific new and gently used items to support a number of programs run by our partnering organizations.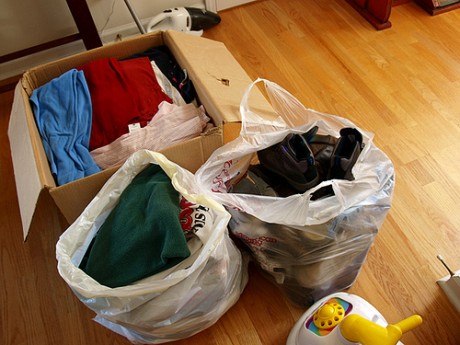 ---
If you are able to donate
new merchandise in quantity, then please contact the Tikkun Olam Commitee.
---
Click here for
the donation list.
We kindly ask that donated items meet the guidelines listed below, as we are unable to deliver items that don't. Donations may be dropped off at the Marvin and Elisabeth Cassell Community House, One East 65th Street, daily from 8 AM until 6 PM. All bags and boxes must clearly be labeled "Mitzvah Donation."
Thank you for your generosity!
PLEASE,
before dropping off your donations, make certain that:
All clothing is clean and in wearable condition. (Nothing should be stained or ripped/torn or have holes.)


All clothing is folded and packed neatly into bags or boxes.


All toys/games are packed in their original containers/boxes
whenever possible, AND they contain all of the necessary pieces and parts.


All items are in proper working order
and are capable of being used for their intended purposes.


All books do not have missing or torn pages; nor is there writing inside.
Back to Tikkun Olam