---
titch'n Time is a knitting group, organized as part of our tikkun olam activities, that meets monthly to work on projects such as scarves and hats to be distributed to recipients of the Temple's Sunday Lunch Program; baby sweaters and hats for Beth Israel Hospital; 7-inch by 9-inch squares to be made into comfort blankets for the Jewish Board of Family and Children's Services; and scarves and shawls for New York City's Ronald McDonald House.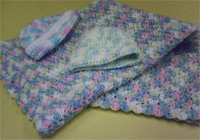 We have a professional instructor to assist us. So, prior kitting experience is not required. Yarn and patterns are provided, but you must bring your own needles (#8).

People of all ages are welcome to join us. However, participation is limited to Temple members. Sessions run from 11 AM to
1:30 PM (from 11 AM to 1 PM during the summer months); enter at One East 65th Street. Light refreshments are served.

Questions? Contact our Tikkun Olam Committee.

If you cannot attend sessions at the Temple, we can arrange for you to be part of our Stitch'n Time Team at home. Just let us know!


Back to Volunteering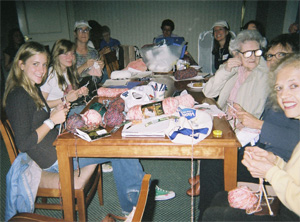 Stitch'n Time dates for 2012-2013:
September 23 • October 21

November 18 •

December 9 (Mitzvah Day)

January 6 • February 3

March 10 • April 14 • May 19

June 16 • July 14* August 11*

*Sessions meet from 11 AM to 1 PM.