---
Following is a list of projects* that have been organized
for Mitzvah Day on November 13, 2016...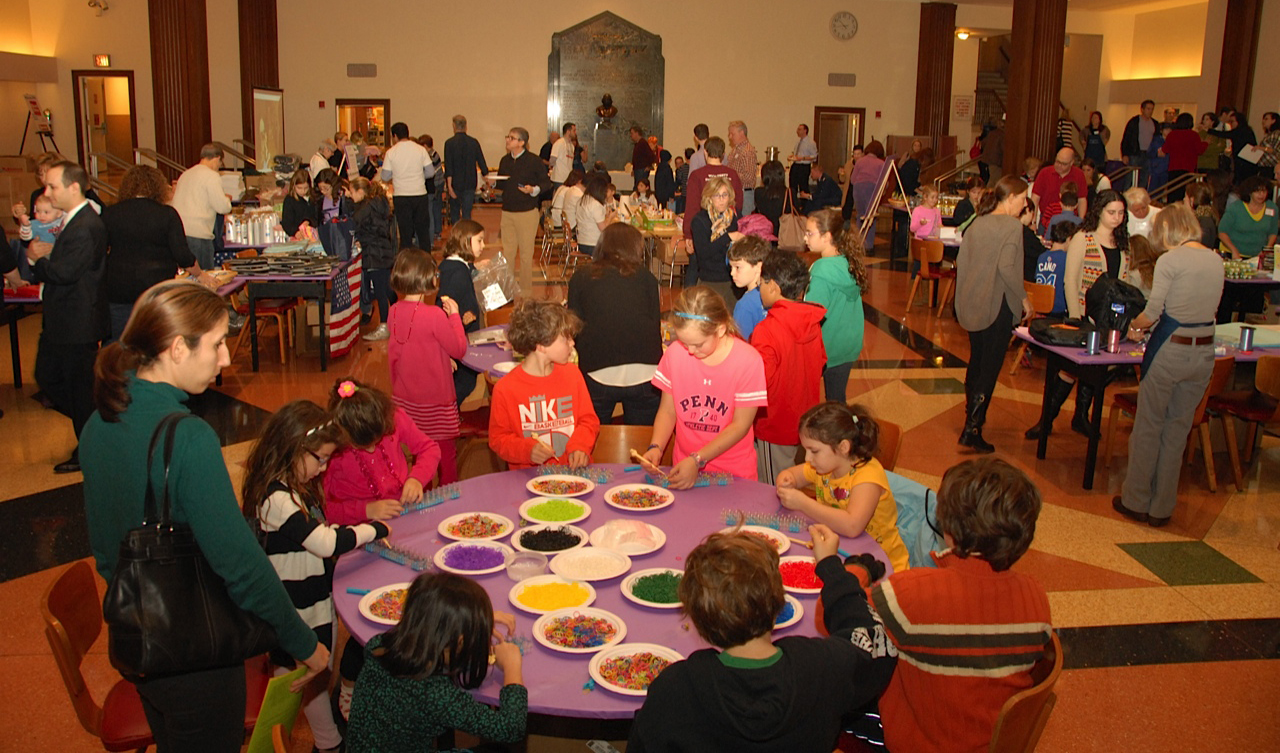 Photos by Gary K. Deane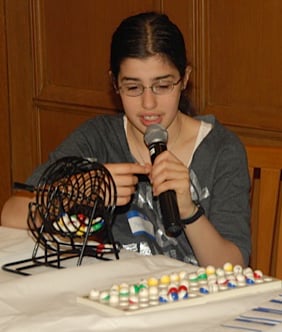 Art for Children —
The Children's Hospital at Montefiore (CHAM) is the only hospital in the Bronx exclusively dedicated to meeting the healthcare needs of children. Nestled between Manhattan and Westchester County, CHAM is a premier academic children's hospital, nationally renowned for its clinical excellence, innovative research and commitment to training the next generation of pediatricians and pediatric subspecialists. Help us to assemble 48 art kits that the children may use while undergoing treatment.
Bagel and Bingo Brunch —
Emanu-El welcomes seniors from the Carter Burden Center for the Aging for brunch, Bingo and a performance by our very talented Mitzvah Corps student,
Haley Melniker
.
Chemo Angels —
Assemble comfort totes for women undergoing chemotherapy at Memorial Sloan Kettering Cancer Center.
---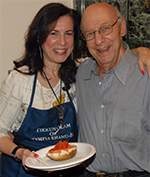 Food for the Heart/Harlem Hospital — Prepare healthy food packages for cardiac patients to take home after being discharged from the hospital on a way to a much better eating lifestyle. This program is designed to provide healthy, shelf-stable food products to cardiac patients of Harlem Hospital who are beginning their recovery. Heart conditions require a very difficult change in lifestyle, especially for an underserved community. Harlem hospital is located in the heart of Harlem, on 135th Street and Lenox Avenue, and serves a disadvantaged population in need of care. Volunteers will assemble 100 food packages aimed to help educate the patients about a heart healthy diet, as well as provide a stepping stone to a healthier life. All food products have been chosen by a nutritionist to ensure that the patients are receiving adequate nutrition.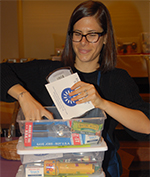 Happy Birthday — Create birthday gift boxes for DOROT seniors, many of whom live alone and don't have family to celebrate with them.

Help Feed the Hungry — Make sandwiches and prepare 300 meal bags for families at Jan Hus Neighborhood House and other organizations that help New Yorkers.

Milk and Cookies — Bake fresh cookies and package with organic milk boxes for children at Jan Hus and Sanctuary for Families.
---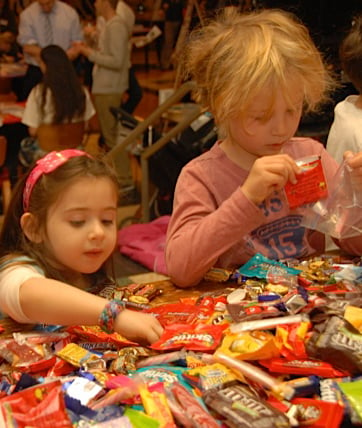 Mommy & Me/Project Sunshine — Help to package 48 diaper bags filled with baby essentials for new moms. These bags will be given to recipients at Project Sunshine, which provides free educational, recreational and social programs to children and families living with medical challenges.

Sweet Treats — Repackage donated candy into festive treat bags for distribution to several of Emanu-El's partner organizations. (Once in a while, everyone needs a treat!)

Welcome Packages for Foster Pride/Good Sheppard — Volunteers will be assembling 96 tote bags for young girls from Foster Pride who reside in a residence in Manhattan. Some of these girls are in rapid-crisis intervention and arrive with little to any possessions as they have been removed from their homes on very short notice. Let's help to make their days a bit brighter.

Young Families and Nursery School Projects — Emanu-El's youngest volunteers will make Chanukah decorations and decorate oven mitts for DOROT seniors.
* List of projects is subject to change
Back to Mitzvah Day