Vayigash (December 15, 2007)
Genesis 45: (4)Then Joseph said to his brothers, "Come forward to me." And when they came forward, he said, "I am your brother Joseph, he whom you sold into Egypt. (5)Now, do not be distressed or reproach yourselves because you sold me hither; it was to save life that God sent me ahead of you.

Excerpted from The Torah: A Modern Commentary, Revised Edition, editor W. Gunther Plaut (NY: URJ Press, 2005). Used by permission of URJ Press, www.urjbooksandmusic.com.

Original Text:
Commentary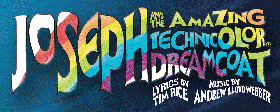 I dreamed that in the fields one day,
The corn gave me sign
Your eleven sheaves of corn
All turned and bowed to mine
I dreamed I saw eleven stars,
The sun, the moon and sky
Bowing down before my star,
And now I realise why.

Why do you think I should help you?
Would you help me?
Why on earth should I believe you?
I've no guarantee.

Sherry Nehmer,
Associate
Director of
Administration
n their first collaborative work, Joseph and the Amazing Technicolor Dreamcoat, a very young Andrew Lloyd Webber and Tim Rice dealt with the reunion between Joseph and his brothers in a brief song, largely consisting of the brothers repeating the lyrics:

Grovel, grovel, cringe, bow, stoop, fall
Worship, worship, beg, kneel, sponge, crawl

And Joseph responding, in essence,
"Okay, I see you've changed. You're forgiven."

Uh-huh. If only it were that simple.

This week's Torah portion, Vayigash, is the turning point in the story of Joseph. It encompasses the moment when his brothers are at their lowest ebb, debasing themselves before a great man they do not recognize as Joseph, believing they are about to be sold into slavery, fearing that their father will die of grief for the loss of his youngest son. Joseph has tested his brothers' behavior toward Benjamin, the favored son who has replaced the (supposedly dead) Joseph in Jacob's affections. To his surprise, this time his brothers are loyal and protective toward their father's favorite. It's a very different family dynamic that Joseph encounters, far removed from the jealous machinations of siblings more than willing to commit fratricide.

And so Joseph reveals his identity. But he does more than that; he tells them not to distress or reproach themselves, because God has saved him and made him the lord of all Egypt to boot. In other words, he comforts them with, "Don't beat yourselves up…turns out you did me a favor."

That's a pretty generous response.

True, Joseph has just subjected his brothers to a fair amount of mental cruelty. He's been crafty and disingenuous with them; he's framed Benjamin for a crime. It's only after they pass his test that he reveals himself and forgives them. But forgive them he does, and it seems an extraordinary moment of compassion, because despite his good fortune, despite his high position, how can he possibly forget being tossed in a pit by his brothers while they cold-bloodedly contemplated his murder? How can he reconcile that image of his siblings with the penitent men before him?

This is the time of the year, from Thanksgiving through the New Year, when families are reunited, when we sit down at the table with the brothers and sisters who as children broke our bicycles and refused to share toys. These are the siblings who may have bragged about their accomplishments as they belittled ours, or consumed our parents' attention and were jealous when we did the same. Perhaps even today these same brothers and sisters cause strife at family gatherings. It's difficult, upsetting, to be sure, especially if as adults they've grown older but retained the pettiness of childhood.

But perhaps as we grit our teeth and sit down next to these problematic family members, it's worth considering this: Joseph managed to forgive his brothers for planning murder and selling him into slavery. Unless we're from families so truly dysfunctional they deserve an airing on the "Jerry Springer Show," our childhood injustices usually don't sink to that level. Somehow that broken bicycle doesn't seem all that important by comparison.

Maybe in Joseph and the Amazing Technicolor Dreamcoat, Joseph's travails — separation from family and home, slavery, imprisonment — can be erased with a few lyrics:

Joseph knew by this his brothers now were honest men
The time had come at last to reunite them all again

But in the Torah it's a bit more profound:

"With that he embraced his brother Benjamin around the neck and wept, and Benjamin wept on his neck. He kissed all his brothers and wept upon them; only then were his brothers able to talk to him."

Anger and resentment are easy. Forgiveness is hard. Joseph takes the hard path and forgives. Of course he does send his siblings off with one last little, brotherly dig:

"Do not be quarrelsome on the way."

Ah, families!
Click here to view the Torah Commentary Archive.
Back to Torah Study